Our love of baking comes from the vivid recollections of picking apples with the whole family and grandma cutting up the fresh apples for the family favorite - "Old Fashioned Homemade Apple Pie."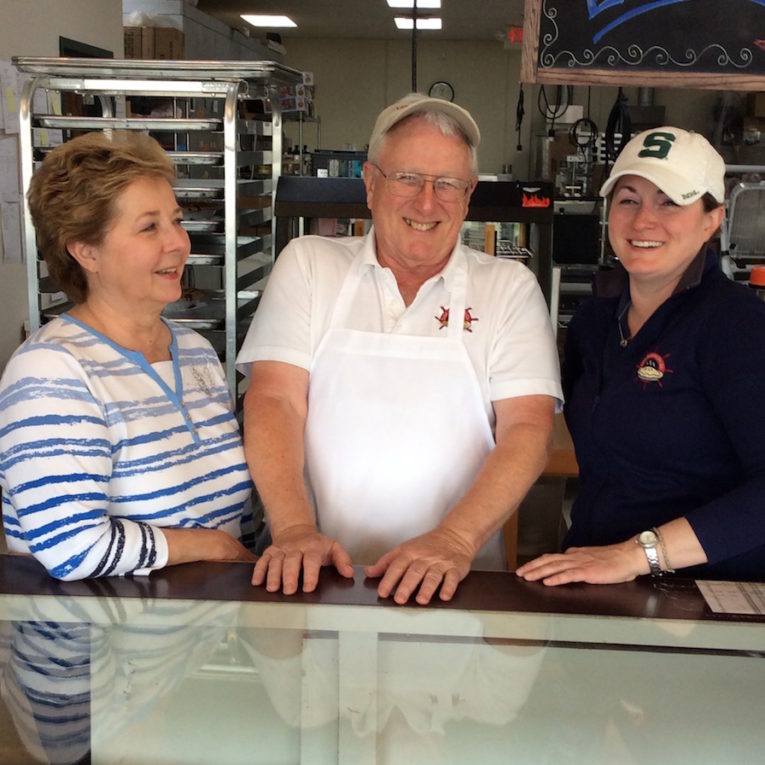 "We are living to make a contribution." This simple honest statement from Lake Geneva Pie Company's creators John and Marty Adams reflects the thoughtful, patient work that goes into the homespun deserts made fresh in "Beautiful Lake Geneva Wisconsin" on a daily basics. Come on in and find your favorite.
Established in November of 2001. We take pride in being a family owned and operated multi-award winning bakery and cafe. Our involvement in the community is our greatest accomplishment, we stand behind our local organizations and regularly donate our time and over 100 of our wonderful pies per year to help raise awareness and funds.