"We are living to make a contribution."
Established in November of 2001. We take pride in being a family owned and operated multi-award winning bakery and cafe. Our involvement in the community is our greatest accomplishment, we stand behind our local organizations and regularly donate our time and over 100 of our wonderful pies per year to help raise awareness and funds.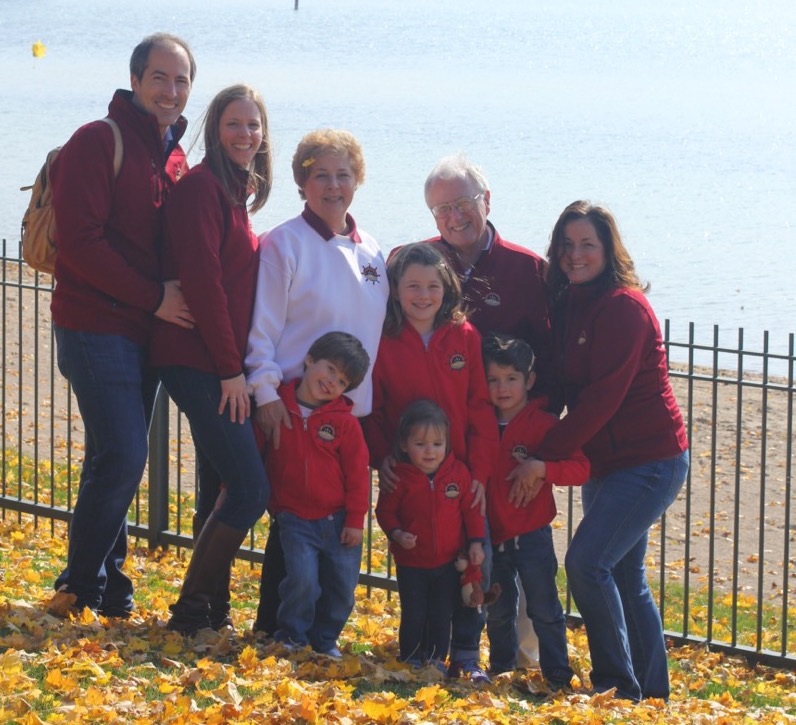 The Lake Geneva Pie Company is proud to be a Wisconsin based company located in Lake Geneva, Wisconsin. It is owned and operated by John and Marty Adams.
John is a graduate of Michigan State University. His career has always revolved around Food and Beverage. It includes being Food and Beverage Director for several major hotels, including "Americana Resort," which was formerly The Playboy Club and is now known as the Grand Geneva.

Marty, since she was a little girl, always was interested in baking, especially pies for special occasions. Her Grandmother established the Gauss Baking Company in Michigan in the 1930's and ran it until the 1960's. As a child, Marty remembers climbing the cherry trees at the end of the block and picking cherries so her mother could bake her favorite Cherry Pie. As a teenager, Marty worked for her dad, who owned an A&W Rootbeer Stand, which started her interest in the food industry.

Jennifer Adams-Klemke, their daughter, is also a graduate of Michigan State University. All through school, she worked in various food and beverage positions. Jennifer has a special knack for baking and has always displayed a unique flair to all of her creations.

The love of baking runs in the family as you see, and continues through 6-year-old Layla who loves spending time at the pie shop and shows a keen sense for keeping a tidy kitchen and 2-year-old Parker is the official cookie and pie taster.

Our love of baking comes from the vivid recollections of picking apples with the whole family and grandma cutting up the fresh apples for the family favorite - "Old Fashioned Homemade Apple Pie."