The Story of Our Pot Pies…
---
Our Chicken Pot Pie comes from a unique and delicious old world recipe that was given to me by a dear friend in Michigan when I was a girl. We tweaked the recipe to make it Richer and Creamer, we also added only top quality Chicken Breast. We get the most compliments on this pot pie, everyone loves it. So if you haven't tasted it yet come on in and tell us what you think.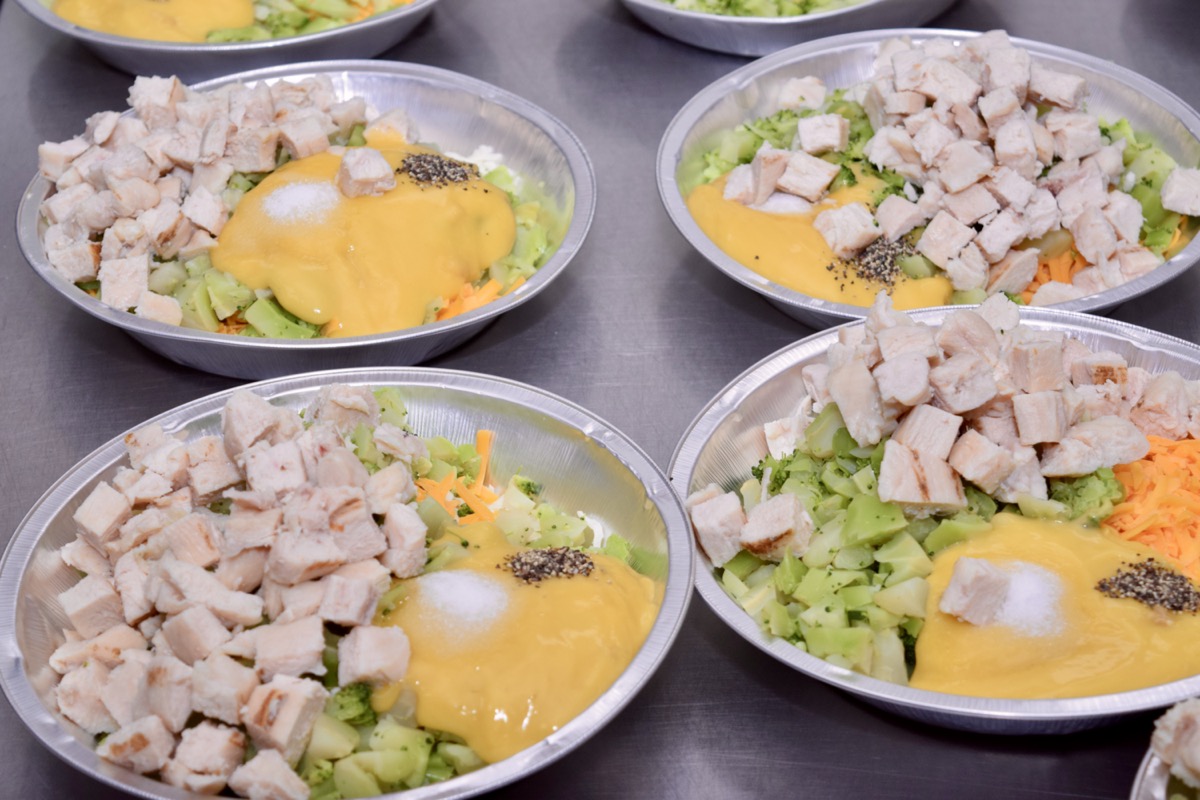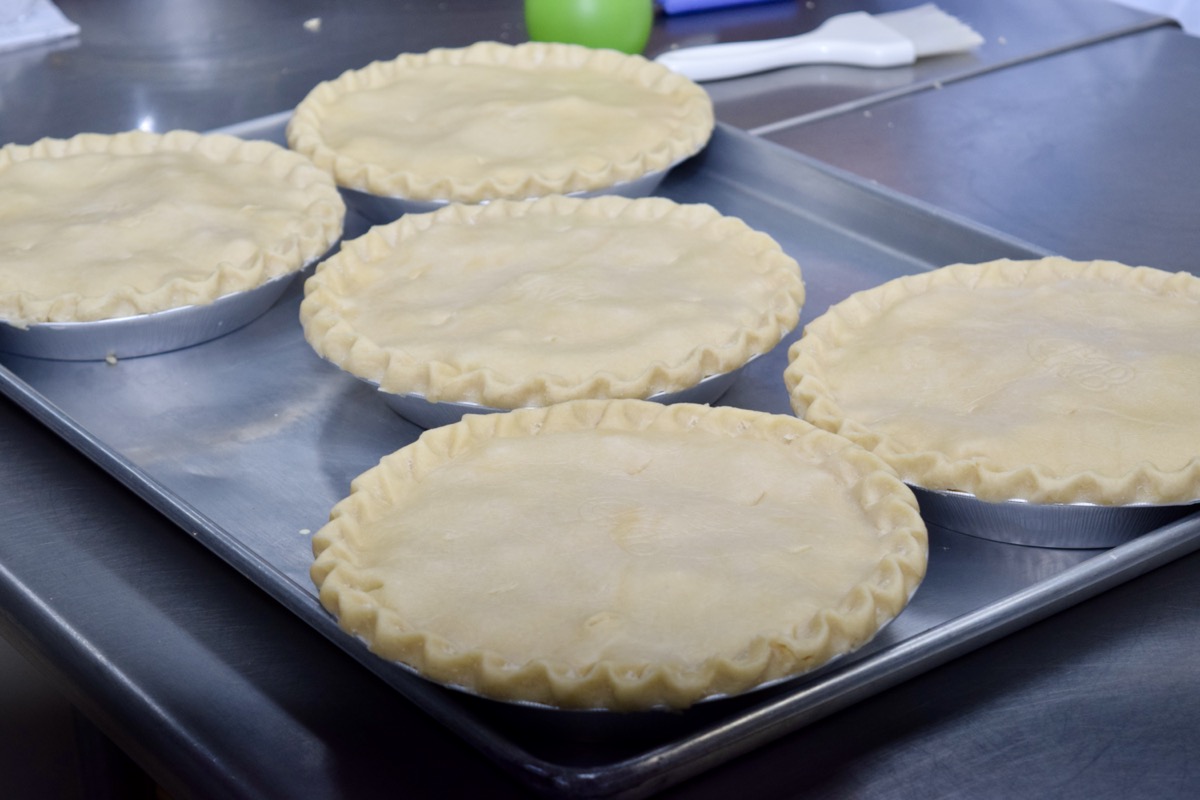 Beef Pot Pie
These homemade pot pies are stuffed with roast beef, carrots, green beans, cream of mushroom soup, garlic, pearl onions & spices. Topped with our homemade pie crust, and after cooking, your house will be filled with the aromas of deliciousness!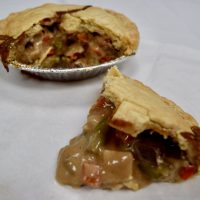 Chicken Pot Pie
A generous mixture of white meat chicken, carrots, potatoes, green beans, corn, and pearl onions, in a savory sauced baked to perfection in our hot evens, presented as a two crust pie that is simply divine.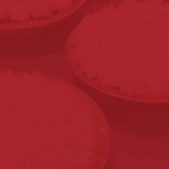 Chicken & Broccoli Pot Pie
Generous portions of Chicken Breast and Broccoli with Cheddar and Mozzarella cheese in a creamy sauce.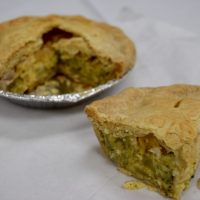 The Story of Our Quiche…
---
The basic and unique recipe was the original recipe from the Hollenden House in Cleveland, Ohio, that featured the Internationally renowned Marie Schriver's restaurant. It was combined with a recipe that was given to Marty by her neighbor, Mrs. Burns, for Quiche Lorraine. In doing so, the Lake geneva Pie Company has perfected a unique blend that is used as their special basic quiche recipe.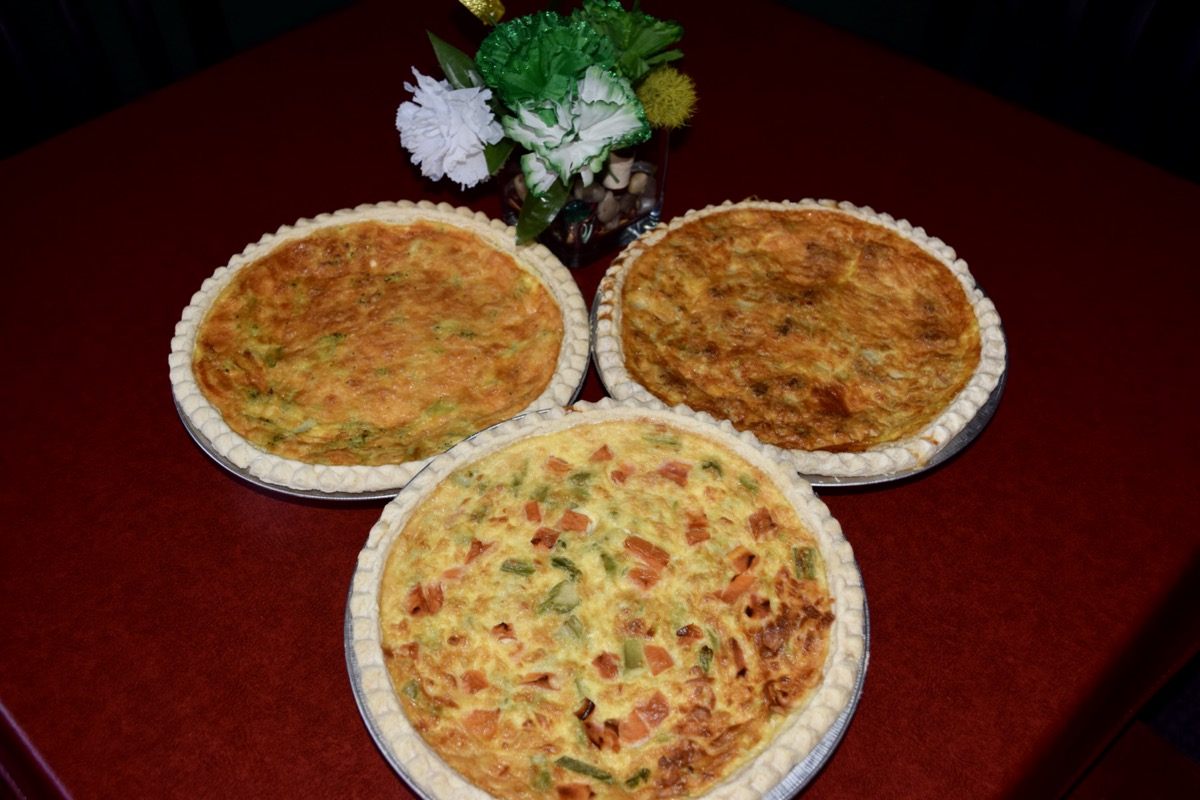 Asparagus, Tomato and Mozzarella Quiche
One of our favorites. Asparagus and mozzarella cheese mixed with milk and eggs topped with diced tomatoes, then baked to perfection.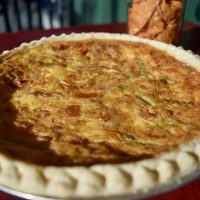 Broccoli and Cheddar Quiche
Broccoli, sharp cheddar cheese along with a touch of mozzarella cheese, mixed with milk, eggs, flour, salt baked to perfection.
Ham & Cheddar Quiche
Diced ham and sharp cheddar cheese mixed with a blend of eggs and milk. Baked to a light and fluffy treat for breakfast, lunch, or dinner.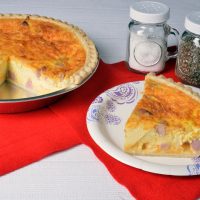 House Quiche
An amazing blend of bacon, artichoke and Swiss cheese with a hint of red pepper and nutmeg, mixed in eggs and half and half and you have our specialty quiche.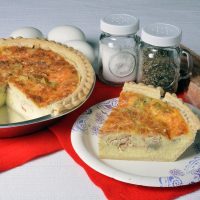 Sausage, Onion, and Chipotle Quiche
Sausage with sage, onions, chipotle cheese with a touch of mozzarella cheese mixed with milk, eggs, flour and salt. Cooked until our flaky homemade crust is a golden brown.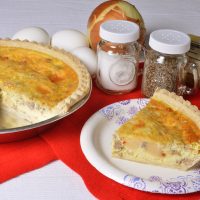 Spinach, Tomato, and Swiss Quiche
Baked in our flaky pie crust which consists of pastry flour palm shortening. Spinach, tomatoes, Grade A Swiss cheese mixed with milk and eggs.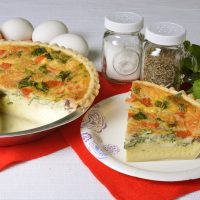 Vegimeister Quiche
A whole host of veggies in a great blend of milk and eggs…. with sharp cheddar and mozzarella cheeses.
---
Basic
Artichoke, Spinach & Swiss
Bacon & Cheddar
Bacon & Swiss
Broccoli & Cheddar
Broccoli, Tomato & Cheddar
Lorraine (bacon, onion & swiss)
Mushroom, Tomato & Mozzarella
Sausage, Tomato, Cheddar & Mozzarella
Spinach, Tomato & Cheddar
Spinach, Tomato & Mozzarella
Turkey, Spinach & Swiss
Special
Asparagus, Tomato, Feta & Swiss
Cheesing (4 cheese)
Denver (ham, tomato, green pepper, onion, cheddar & mozzarella)
Greek (spinach, tomato, olives, feta & swiss)
House (Artichoke, bacon, ground red pepper, nutmeg & swiss)
Meat Lovers (bacon, ham, sausage & cheddar)
Mr. Potato Head (potatoes, dill, cheddar & swiss)
Spinach Salad (bacon, onion, spinach, swiss)
Veggie Miester (tomato, onion, green pepper, spinach, cheddar & mozzarella)
And More…